Latest News
Ep. 15 Samuel Torres, "the Masters of Tone"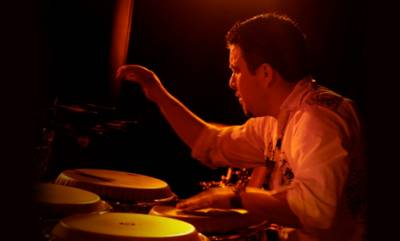 24/08/2017 | Latest News
Samuel Torres from Bogota Colombia, now living in New York, is a percussionist/composer for exceptional quality. His talent extends to picking up great musicians to interpret his music. In this episode he tells us how he grew up in Bogota and his move to New York and the steps in between. He shares with Albare his creative process for composition, he brings with his a line up that is as 'bad' as it gets: Silvano Antonio (piano). Pablo Bencid (drums), Alex Pope (Trumpet), Rodriguez Ruben (bass), Thom Guarna (guitar) together they are THE MASTERS OF TONE. The song playes by this band at the end of the podcast isUn Atardercer encartagena de indias by Samuel Torres. Catch them at Bird's Basement until August 27.
For more info
click here
.