Show Details
Albare, a highly acclaimed Latin Grammy nominee producer and skilled Jazz guitarist, has continued his impressive career trajectory by achieving chart success in the United States once again with the release of his 15th album titled "Freedom" in the past year.
After receiving critical acclaim for his two volumes of Antonio Carlos Jobim's music released in 2020 and 2021, Albare shifted his focus to creating an album that showcased his own unique musical voice. "Freedom" is a collection of Albare's original compositions that highlight his impressive technical ability on the guitar and his talent for blending different genres of music.
With "Freedom," Albare has demonstrated his versatility and creative vision as a musician. His ability to seamlessly incorporate elements of Jazz, Latin, and World music into his compositions has garnered him both critical acclaim and a dedicated fanbase. As a result, he has solidified his reputation as a highly respected and innovative figure in the contemporary Jazz scene.
His all star lineup will be playing songs from the Jobim songbook as well as songs from Albare's latest recording.
ALBARE & Co lineup:
Phil Rex, a bassist with an infectious downbeat, toured extensively with Albare in 2013-14 and played on his 2015 album "Dream Time". Following in the footsteps of his late teacher, Ray Brown, Phil has a knack for getting audiences to actively listen and get up from their seats. He features on all tracks of Albare's latest album, "Freedom", recorded in March 2022.
Brett Williams is a highly accomplished jazz pianist originally from the United States and now based in Australia. He has collaborated with renowned musicians, including Grammy Award-winning bassist and composer, Marcus Miller. Brett is known for his exceptional skills as both a performer and composer and has also dedicated himself to teaching jazz piano at various schools and universities in the US and Australia. His innovative approach to jazz music and commitment to excellence have earned him a reputation as a highly respected musician. Recently joining Albare's ensemble, Brett's contributions are highly anticipated by fans and fellow musicians alike.
Andrew Swann was destined to play the drums. His father is Rex Swann and he started young Andrew on drums as soon as Andrew could hold the sticks. Fast forward decades later, Andrew is an eclectic drummer with boundless talent. He is blessed with a sense of humour that makes him a true entertainer. As part of the rhythm section with Salvador on percussions and Phil Rex on bass, you will be dancing in your chair, guaranteed.
Special Guests - Lionel Cole, Nichaud Fitzgibbon and Mat Jodrell
Lionel Cole: born into a musical family, is a talented singer-songwriter whose music combines Jazz, Soul, and R&B. He's released albums and collaborated with artists in different genres, praised for his emotional power and connection to audiences.
Nichaud Fitzgibbon: for years she has been a beloved fixture of the Melbourne music scene, captivating audiences with her distinctive blend of sultry and sassy sounds. Her performances have earned her a reputation as a crowd favorite, and she is widely admired for her talent and style as a singer.

Mat Jodrell is a renowned trumpeter in contemporary Jazz, having spent eight years in New York before returning to Australia. He has collaborated with esteemed musicians such as Herbie Hancock, Ron Carter, and Benny Golson, among others, and his unique style and sound are sure to captivate audiences.

Book Tickets
Price Range:
From $39 + booking fee
Early Doors Open: 6:00 pm
Early Show Starts: 7:30 pm
Suggest this Show
Thinking of taking a friend, colleague or your family? Enter their email address below and we will let them know about it!
We think you will also love to see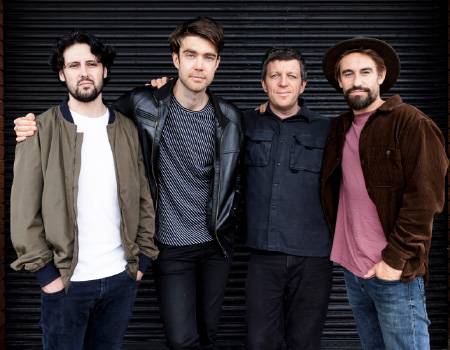 The Vampires & Chris Abrahams
Thu, 6 April 2023
The Vampires & Chris Abrahams
The Guardian UK, "seductive genre hopping creativity", All About Jazz, "gold all over"...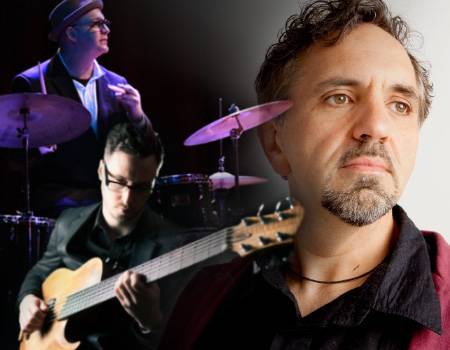 Joe Chindamo Trio
Fri, 14 April 2023
Joe Chindamo Trio
with Chris Hale on bass and Danny Fischer on drums