Show Details
with Chris Hale on bass and Danny Fischer on drums

Joe Chindamo is a musical polyglot, who is almost impossible to characterise. He is routinely described as one of the best jazz pianists in the world, though his art far transcends jazz.
He has recorded 23 CDs, won a plethora of awards (inducted to the Bell Awards Hall of Fame in 2016), ARIAs and twice, the Mo Award for 'Jazz Instrumental Performer of the Year' and performed with the who's who of myriad musical genres, from Billy Cobham to Rickie Lee Jones & Ann Sofie Von Otter.
As a composer, he has established himself as an exciting and unique voice in Australian music, having received commissions from the ACO, the Melbourne, Queensland and Perth Symphony Orchestras, Wilma Smith, Camerata and the Australian String Quartet.
In 2011 he co-founded his innovative duo with violin virtuoso Zoe Black, with whom he has recorded four acclaimed albums, including the ARIA nominated The New Goldberg Variations, which premiered at Carnegie Hall in New York in 2015.
In 2018, Joe performed for HRH Prince Charles in London to commemorate the centenary of Australia House.
"He has more facility on the piano than you could ever wish for, his energy is boundless, he is forever inventive and never settles for the obvious (unless it's the best). Never ask Joe for an idea unless you are prepared for an avalanche of creativity, every time... The reason Joe Chindamo arrests you when you hear him is his sheer love of what he does, a love that sparkles from every note." - James Morrison
Book Tickets
Price Range:
$25 + booking fee
Early Doors Open: 6:00 pm
Early Show Starts: 7:30 pm
Suggest this Show
Thinking of taking a friend, colleague or your family? Enter their email address below and we will let them know about it!
We think you will also love to see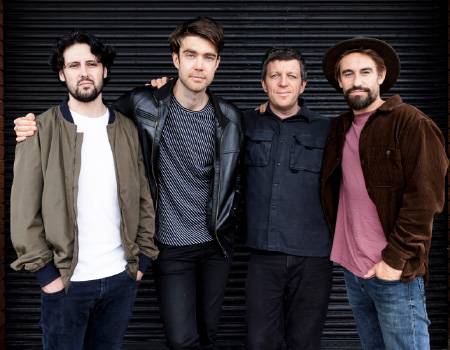 The Vampires & Chris Abrahams
Thu, 6 April 2023
The Vampires & Chris Abrahams
The Guardian UK, "seductive genre hopping creativity", All About Jazz, "gold all over"...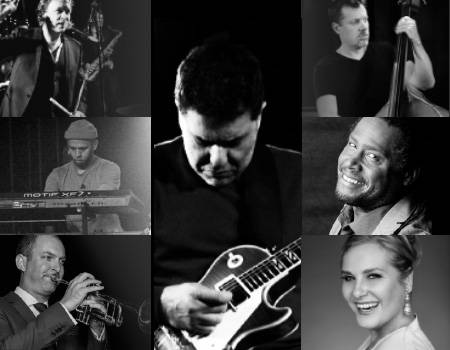 ALBARE plays Jobim and more
Fri, 26 May 2023
ALBARE plays Jobim and more
Albare, Phil Rex, Andrew Swann, Brett Williams, Nichaud Fitzgibbon, Lionel Cole & Mat Jodrell